My 5 Favorite Books of 2015: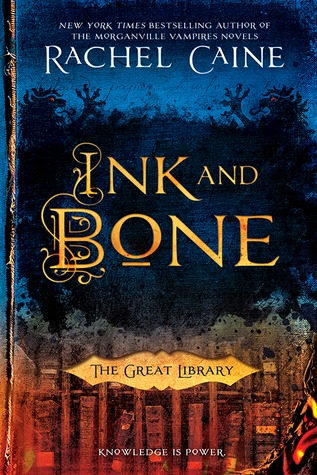 My Review of INK AND BONE by Rachel Caine:
OMG, y'all. Words fail me. Not really, but how can I do justice to this book?
Having never read anything by Rachel Caine before, I didn't know what to expect. Now that I've finished INK AND BONE, I want to read everything she's ever written. How did this happen? I blame everyone who has ever read one of her books for not smacking me across the head and forcing one of them into my hands.
The pacing is dynamic, effortless, and I couldn't put it down. The story is brilliant, complex, and perfectly executed. The layers of character and conflict are so well handled that I'm in awe. Speaking of characters, I love them all. Each and every one of them is alive on the page. The book has everything. I plowed through it at warp speed, because I had to know what happened next, and now I want to read it again to savor the details. And I will read it again. It's going on my keeper shelf. INK AND BONE is the book by which I will judge all future books!
This one gets ALL THE STARS ***** and I need extra stars. I want to cover it in STARS.
*I received an electronic arc of this title from FirstToRead in exchange for an honest review and I honestly loved it.
Yes, you need this book in your life, so find it here on
Amazon
or go to
Goodreads
for more places to buy.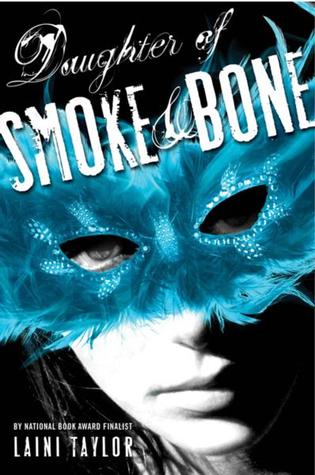 Daughter of Smoke and Bone by Laini Taylor
(and the rest of the series as well):
Yes, I know it's been out for a while, but I just picked it up this year. There aren't enough happy adjectives. I love everything about this book. Flawless. Wow. It's that good. This is a series that I will re-read many times. Love.
Rodin's Lover by Heather Webb
:
Last year, Ms. Webb made the list with BECOMING JOSEPHINE. I didn't even know I liked historicals until I picked it up. RODIN'S LOVER came out this year and I devoured it, as I will everything else Ms. Webb writes. She picks the most brilliant subjects and writes a perfect story. Yes, I gush.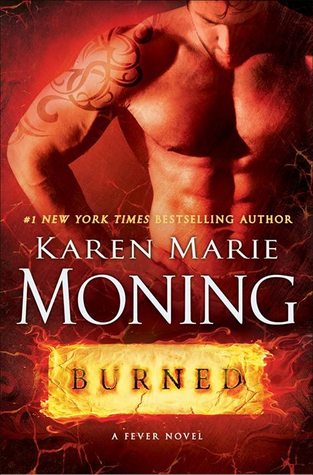 Burned by Karen M. Moning
:
BURNED is the 7th book in her fever series, and while I suppose it could stand alone, it shouldn't have to. If you haven't read the first, DARKFEVER, pick it up, but don't plan to accomplish much while you get lost in this series. Spoiler (but not a spoiler because I don't do spoilers): Barrons might be the most perfectly imperfect alpha male ever to grace a page. Sigh.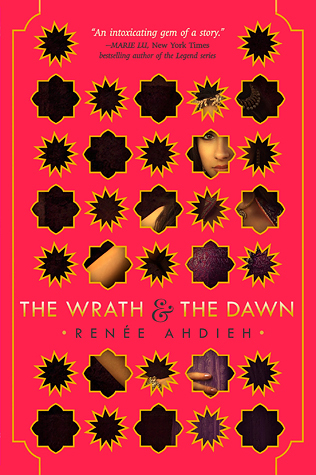 THE WRATH AND THE DAWN by Renee Ahdieh:
Technically I read an ARC of his in 2014 but it releases this year and I re-read it so I'm freaking counting it again. The next in the series doesn't release until 2016 and I'm already considering what, if any, illegal activities it might take to get my hands on it early. Mwahahaha.
Yeah, so this book makes six. *shrugs* But I had to add it anyway. There are some things about
OUTLANDER
that I love, love, love. The book is phenomenal, the characters are so well-drawn, and the story is complex and riveting. Jamie. Sigh. Enough said. Claire is brilliant. There are a few things that drew me out of the story, but they are all stylistic aspects of D. Gabaldon's writing. This is a first-person narrative, and the POV is that of Claire, but she summarizes other character's dialog that's not shown on the page, which (while reading) seems like a POV shift. I had to back-track a few times to get my bearings. But, the story is so amazing that I love it anyway. Overall, I very enthusiastically recommend this series and the STARZ adaptation, because OMG Sam Heughan is the perfect Jamie Frazer.
So, there's my list. Next year's list will likely be comprised of many 2015 releases because I have a TBR pile that could topple and crush me at any moment. Some books I have vowed to read in 2016:
SIMON VS. THE HOMO SAPIENS AGENDA by Becky Albertalli
AN EMBER IN THE ASHES by Sabaa Tahir
A THOUSAND PIECES OF YOU by Claudia Gray
MORE HAPPY THAN NOT by Adam Silvera
2016 books that I can't wait to get my hands on? Well, there are too many to mention all of them but THE ROSE AND THE DAGGER by Renee Ahdieh and FEVERSONG by Karen M. Moning top the list.
What are your favorite reads of 2015? What are you looking forward to in 2016? Share in the comments or find me on twitter @chellypike.
Happy New Year and Happy Reading,
Chelly