My review of THE PIRATE CODE (HOOK'S REVENGE 2)* by Heidi Schulz:
Loved this from the first page. I worried it wouldn't be as good as the first, but it's even better. The voice is delightfully inappropriate. Jocelyn and her pirate crew get it right even when they get it so wrong. No spoilers, but sigh, the bittersweet bits killed me. All the feels.

Yes, I taunted my 11yo with the fact that I was reading this before she could get her grubby little hands on it, but it's only fair since she stole my copy of Hook's Revenge and won't give it back. I can't wait to buy her the finished book when it's released.
This one gets all the stars ***** and I highly recommend for readers of all ages. Sorry to say you'll have to wait as this title won't be released until September 15, 2015, but it is available for pre-order, so find it at
Amazon
or go to
Goodreads
for more links.
*I received a copy of this title from NetGalley in exchange for an honest review and I honestly loved it!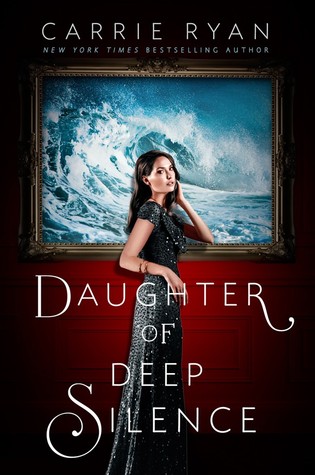 My review of DAUGHTER OF DEEP SILENCE by Carrie Ryan:
First let me say the cover is gorgeous. OMG I need that dress. Okay. Moving on.
DAUGHTER OF DEEP SILENCE is certainly the thriller it claims to be. The first page sets the pace and the following chapters race toward the finish line. Lots of tension to keep those pages turning. Frances is a compelling character. Though not always likeable, she's that perfect blend of likeable/unlikeable that I go for. I love her inner struggle. The romance. All the feels. Her plan. The story is beautifully detailed and carefully plotted. The ending is spectacular. I've seen reviews that wanted the ending tied up a different way, but I loved it and wouldn't change a thing.
All that said, there was one small spot that tripped me up--her road trip--
because there shouldn't be any bodies in her parents' graves it made her reason for being there a little too obvious to me
[highlight to see not really spoiler-y detail, but still, viewer discretion], but that's just one little nitpick. Overall I really enjoyed this and will definitely recommend this book. Seriously, you need it, go buy it.
I give it four very solid stars: ****
Find it at
Amazon
or check it out on
Goodreads
for more links.
I love, love, love making book connections. Are you dying to read this one? Have you read it? What did you think? Any other new books that I must read? I love recommendations.
Happy Reading,
Chelly
*I received a digital copy of this title from First To Read in exchange for an honest review.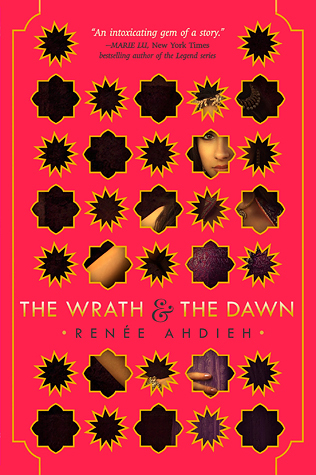 My review of THE WRATH & THE DAWN by Renee Ahdieh:
The Wrath & The Dawn is perfectly executed from cover to cover. The setting is a richly imagined backdrop for a cast of beautifully flawed characters. I couldn't put it down. My brain is bleeding adverbs because I want to say all the nice things without all the spoilery. And I can't stop thinking about it. Waiting for the sequel will be torture but this book was so worth the pain. Seriously, you must read this book. I received an ARC via a giveaway from her lovely agent Barbara Poelle and I seriously want to hug her even though I'm not that kind of girl and it's not that kind of party. THE WRATH & THE DAWN is a romance wrapped up in a mystery pasted onto a backdrop of an exotic setting and tied neatly together with richly imagined characters and a steady pace that drags you through to the end--this story checks all the boxes.
I give this one all the stars. ALL THE STARS! *****
Release date: 5/12/15
Order from Amazon or find more links at Goodreads
Happy Reading,
Chelly
P.S. I've already pre-ordered even though I have an ARC and have read it twice, because I need to have a finished copy. Don't judge unless you've read it. Have you read it yet? I can't wait for it to publish so I can gush about it with the masses. Feel free to gush with me. :)